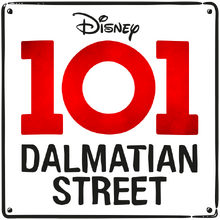 101 Dalmatian Street is an animated television series, created by Disney Channel and based loosely on the 1961 movie One Hundred and One Dalmatians, which is set almost 60 years from this series. It had sneak peak on December 14, 2018 in United Kingdom and Ireland and later officially premiered on March 18, 2019 in said countries.
Press Info
One of the big new announcements on Tuesday, and set to roll out around the world from the end of 2018, 101 Dalmatian Street is inspired by Dodie Smith's 1956 novel and Walt Disney's 1961 One Hundred and One Dalmatians. But it is has been updated and moved to contemporary London. It depicts the adventures of eldest Dalmatian siblings Dylan and Dolly, parents Doug and Delilah, and ninety-seven younger puppies, all with names beginning with "D", who live all by themselves at the titular address. London's Passion Animation Studios will lead-produce. Maria O'Loughlin writes, Miklos Weigert directs.
The series is a distant follow-up to only the original film, making the series an alternate continuity. The creators of this series claimed that they purposefully never watched any of the franchise's past sequel and spin-off material (the 1996 and 2000 live-action movies, the 1997-1998 cartoon and the 2003 direct-to-video sequel); they only watched the original movie.[1]
Ross showed a first-look development trailer, created by Passion.
"This teaser is the biggest, messiest family comedy you could imagine," he said. Narrated by Dolly, interrupted by Dylan, it showed the parents at their job – Dad Dalmatian works as firefighter – Dolly and Dylan running the house in their absence, and having fun on the London Eye. Animation looked fast-paced, eye-popping in color and kinetic, featuring knockabout (canine) family fun.
It is the first show to air on each of the three main Disney Channels worldwide: Disney Channel, Disney Junior, and Disney XD. But in the US, it will rather have a streaming release on Disney+.
There will be a total of 50 episodes for the first season, with each of them being 11 minutes in length, plus five two-part specials and 10 2-minute shorts.
On January 23, 2019, it was revealed that season 2 is already in the process of being written.
The art style of the show is similar to 1980s anime series such as Urusei Yatsura and cartoons such as The Loud House.
Cast
Crew
Seasons and derivatives
Trivia
Main article: List of Easter eggs
International releases
Gallery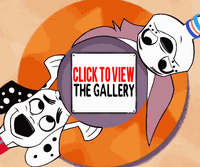 Click here to view the gallery.
References
Community content is available under
CC-BY-SA
unless otherwise noted.