Welcome to Camden Town!
(Rules | Manual of Style)
About the Show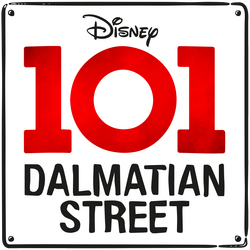 101 Dalmatian Street is an upcoming animated TV series, based loosely on the 1961 movie One Hundred and One Dalmatians. It is set to premiere on Disney Channel in the United States in early 2019, although sneak peaks have been planned to premiere on Europoean Disney Channels throughout December (most notably in the UK and Ireland on December 14, 2018). The series has updated the 101 Dalmatians franchise and moved to contemporary London, depicting the adventures of eldest Dalmatian siblings Dylan and Dolly, parents Doug and Delilah, and ninety-seven younger puppies, all with names beginning with "D", who live all by themselves at the titular address.
Meet the Pups!
Polls
Are you excited for the sneak peak of the series in December?

 
News Feed
Loading RSS data...
Blogs
Next Episode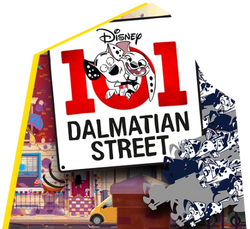 "Who the Dog Do You Think You Are?" will premiere in

March 20, 2019 17:00:00 GMT
Please enable JavaScript on your browser.
Wiki Activity
Create an Article
To create a new article, write its title in the box below.
Latest Video
Tweets
Community
You can befriend other 101DS lovers on our community Amino and Discord servers!
We also have a TV Tropes wiki page. Come help contribute!
Chat
Afflitiated Wikis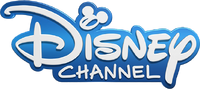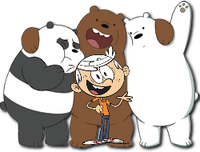 ---
101 Dalmatian Street belongs to Passion Animation Studios and Atomic Cartoons. All rights reserved.