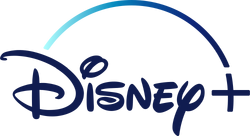 Disney+ is a streaming service produced by Walt Disney Direct-to-Consumer & International and was launched on November 12, 2019.[1]
It started as a domestic service, and then expanded internationally after fall 2019. The service will be streaming Disney-owned original content from Disney, Pixar, Marvel Entertainment, Star Wars, 20th Century Studios (who still has a deal with HBO until 2022), and National Geographic channels. The service will operate alongside ESPN+ and Hulu (which Disney owns a 67% majority stake in) in addition to selling a bundle containing the three-tier package, with Hulu including the service as an add-on.
101 Dalmatian Street launched on the service in the United States and Canada on February 28, 2020[2]. It was meant to get released in Australia and New Zealand on May 1, 2020,[3] due to the closedown of Disney Junior Australia, but instead it was delayed and released on May 8.[4] It was also released in Germany, France, Italy and the Netherlands on June 19, 2020.[5] It was also released in Spain on September 4, 2020.[6] After the closedown of Disney Channel (British and Irish TV channel), in September 30, 2020 the show moved there (though it is unknown if new episodes are being produced for the service). It was meant to be released in a collection with the entire franchise on Novermber 17, 2020 in Latin America, however due that the show in Disney Junior didn't release all the episodes yet and is being delayed.[7] However it was released in February 26, 2021.[8]
Trivia
The episode order is wrong as it shown having "A Summer to Remember" and "London, We Have a Problem" being right after eachother, this due that it follows it's producion order instead of how they were aired.

It also has the episode designation of "Puppy Dreams", accidentally listed as the 27th episode (153 and 154 in production).
However, the error was fixed shortly after the release of the show.

Japanese steaming service Disney Deluxe changed it's name to Disney+ Japan on June 11, 2020.[9]
In New Zealand and Australia the show disappeared in May 11th, but returned in June 26.
Gallery
References