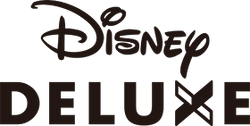 Disney Deluxe (also known as Disney Theatre in the website links, now known as Disney+ Japan) is a streaming service released on March 26, 2019 for the Japanese market provided by Walt Disney Japan, available exclusively to residents of Japan. It has several TV shows and movies available on the service, and can be accessed through all devices. There is a free period and afterward it costs 700 yen (roughly 6 US dollars) a month.
101 Dalmatian Street is currently on the service, with all of the episodes and shorts in the first season.
On May 28, 2020, it was announced that the service would change it's name to Disney+ Japan.[1] The name change came to effect on June 11, 2020.
References