— We gotta get home for dinner! —
This article is a stub. You can help 101 Dalmatian Street Wiki by expanding it.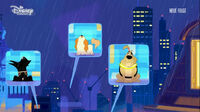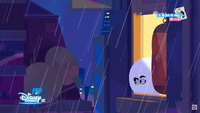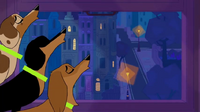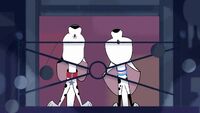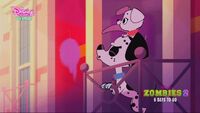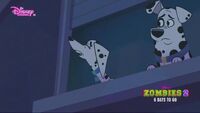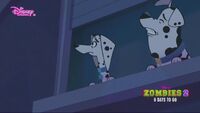 World Wide Woof
is the show's running gag and the equivalent to Twilight Bark.
It is used to communicate a message and howl it throughout long distances, by being repeated along the way by dogs who hear it.
Unfortunately, during the two-part season 1 finale, "The De Vil Wears Puppies", the users Delilah and Doug failed to use it properly, due to Cruella De Vil and Hunter De Vil interfering by blowing a dog whistle.
List of Episode Uses
NOTE: The unnamed dogs will not count, unless named dogs are not a part of the gag.
Trivia
In the episode "Long Tongue Day", Big Fee is shown on screen, but isn't sending the message as the others do. This is probably because she's not a dog.
The pups in "May Contain Nuts" are barking instead of howling for the World Wide Woof, but still count as they are barking to it.
Community content is available under
CC-BY-SA
unless otherwise noted.